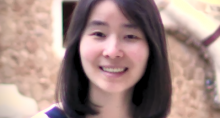 On 7 & 8 September, Jie Jiang will be attending a Joint UK/Japan workshop, titled: "Acceptability and Value of IoT in the Home" at the British Embassy in Tokyo. She'll present a paper, titled: "Using IoT to study life at home", sharing the lessons learned from designing, implementing and practising a sensor-based research strategy for the HomeSense field trial.
Supported by funding from FCO, EPSRC and the PETRAS Internet of Things Research Hub, the workshop includes presentations intended to illuminate the challenges and provide insights into the acceptability and value of IoT in the context of homes.

Security, privacy, engagement and benefit
The talk is based on work in preparation of the HomeSense field trial.
Volunteer households have been fitted with multiple sensors, measuring light, sound, temperature, particulates, the proximity of objects/persons, and the electrical energy consumed. Household members were also given bluetooth-enabled wristbands to wear.
During a three month period, the data from these sensors was logged at 5 second intervals, and for four days during the period, participants filed a time use diary. In addition, participants were interviewed twice.
The presentation will cover four areas of concern about using sensors in research and for volunteers to live with sensors in their homes:
Security: relating to issues about how sensor data is collected, stored and accessed.
Privacy: relating to issues of anonymity, what data is collected, and how and with whom it is shared.
Engagement: relating to whether the participants' daily routines are disturbed and what is required of them.
Benefit: raising questions about what sensor technologies can do for people.
For each aspect, Jie will take illustrative examples reflecting on the decision-making, trade-offs and responses from study participants.
"Acceptability and Value of IoT in the Home" is organised by Professor Derek McAuley, Horizon, University of Nottingham; Dr. Madeline Carr, PETRAS, University of Cardiff; and Dr. Tatsuya Kurosaka, Keio University.
The British Embassy in Tokyo has identified the digital and ICT sectors as an area of potential growth in bilateral trade, investment and cooperation between the UK and Japan, and is currently supporting research into the market situation and Japan's digital strategy.