The HomeSense team hosted an exhibition area (a simulated home), titled "Making sense of the 21st century household".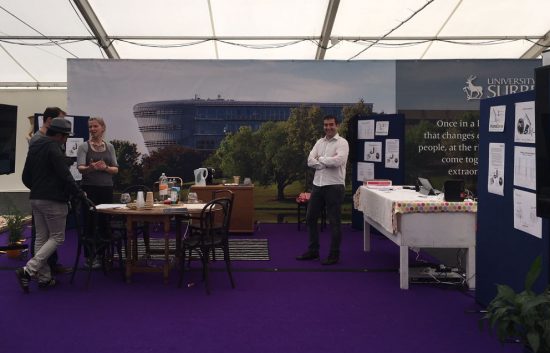 The Festival of Wonder, celebrating the 50th anniversary of the University of Surrey, attracted thousands of people from across southern England, interested in 'show-and-tell' science.
The field trial technology was demonstrated in the exhibition area, and the team was successful at engaging this public audience and pushing the recruitment process forward. Guests played around with the sensor suite, observed and discussed with the researchers what/how the sensors can capture, and a number of them expressed an interest in taking part in the trial.
See  "Taking stock by looking back at the HomeSense field trial".